The Wall Street Journal. Cheddar News. Yahoo Finance. USA Today. TV stations all across America.
Amanda is a seasoned spokesperson, a trusted media authority on small business trends as well as marketing insights and an engaging interviewer. She and her work have been the subject of thousands of news articles (but listing them all would seem braggadocious and that's not Amanda, so here is just a few of the highlights).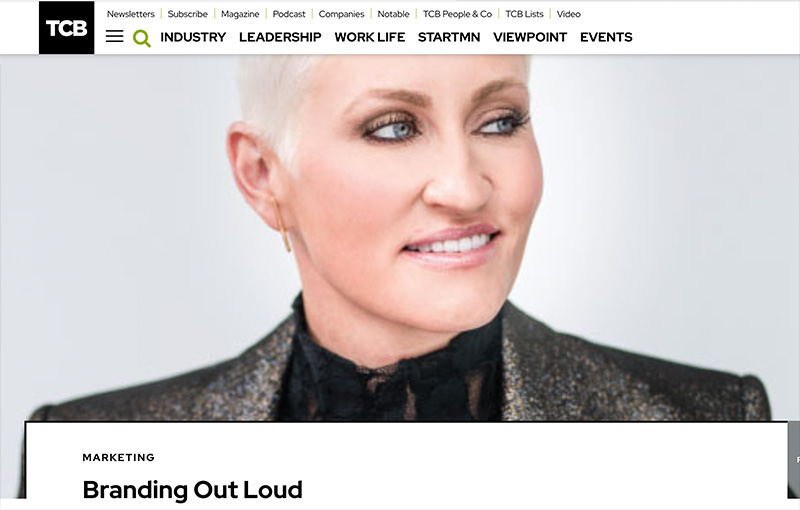 A profile on the genesis of the Small Business Revolution – a content program turned television show that has succeeded beyond the brand's wildest dreams, and the runaway success has earned Brinkman the nickname "the brand whisperer."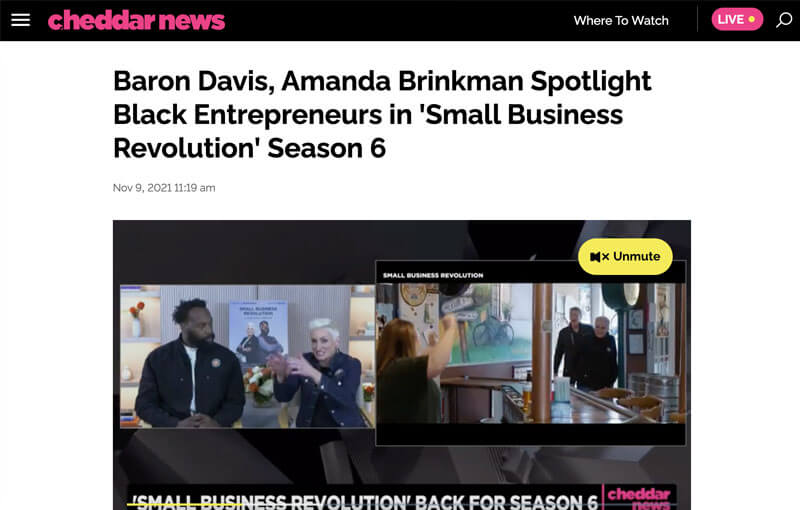 Former NBA star, commentator, and entrepreneur Baron Davis and Deluxe Corporation Chief Brand Officer Amanda Brinkman, joined Cheddar to discuss Season 6 of the reality show "Small Business Revolution," premiering Tuesday.
Main Street is a reality series in which Mr. Herjavec and Amanda Brinkman, the chief brand and communications officer of Deluxe Corp., help revitalize the town of Wabash in northern Indiana, investing $500,000. They work with a handful of small businesses, each featured in a segment of the show, which debuts Sept. 27 at smallbusinessrevolution.org and streams on Hulu beginning Oct. 12.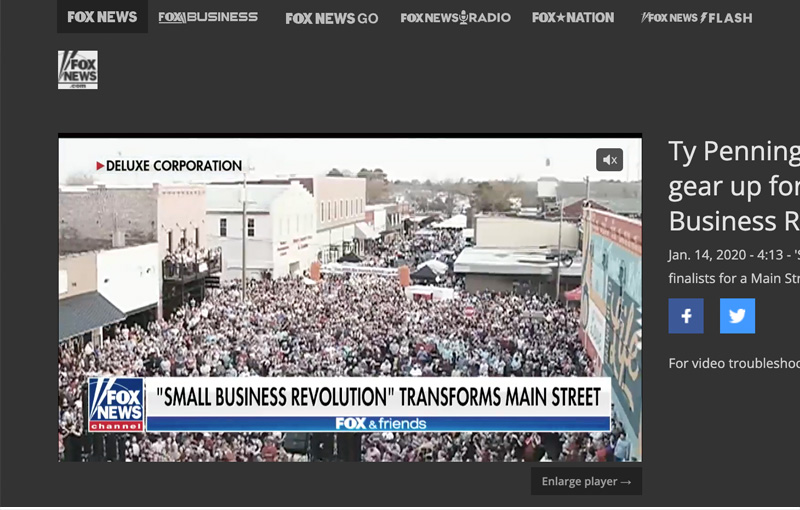 Ty Pennington, Amanda Brinkman gear up for the 5th season. 'Small Business Revolution' hosts reveal the town finalists for a Main Street makeover.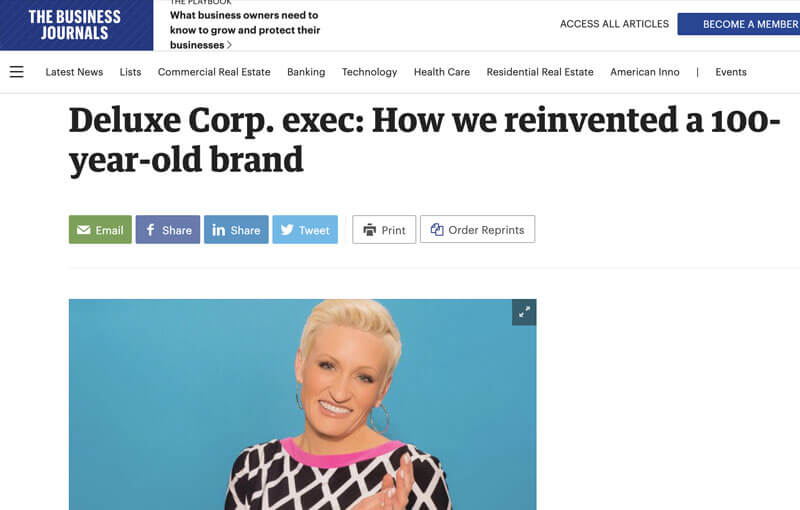 For many years, the primary product for Deluxe has been printed checks. What is Deluxe's strategy to broaden its product offerings?
Deluxe has been in the business of helping small businesses and financial institutions be successful for more than 100 years.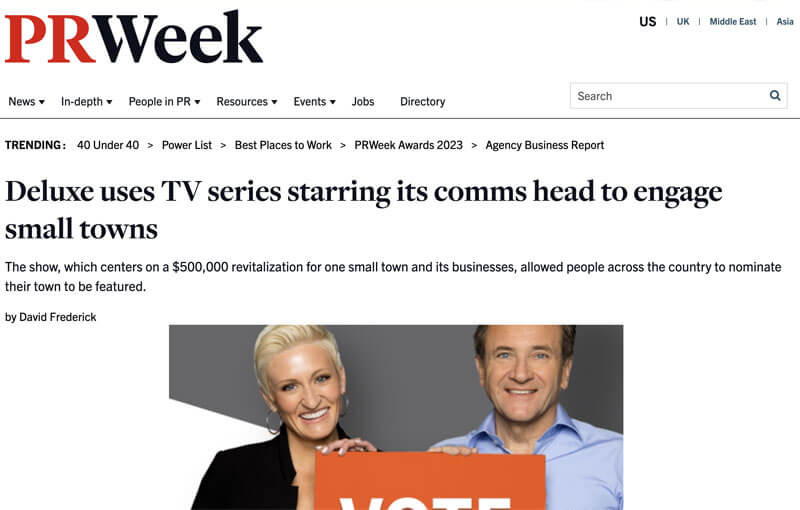 The show, which centers on a $500,000 revitalization for one small town and its businesses, allowed people across the country to nominate their town to be featured.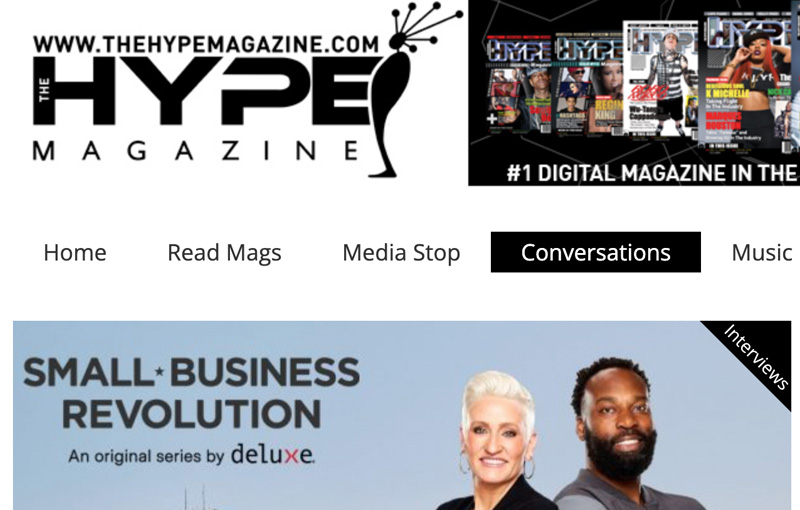 Baron Davis & Amanda Brinkman On Season 6 Of "Small Business Revolution," Future Plans & More. The award-winning, Emmy-nominated Small Business Revolution is back. In Season 6, the show helps apply lessons learned and acquired over the last 5 seasons to 6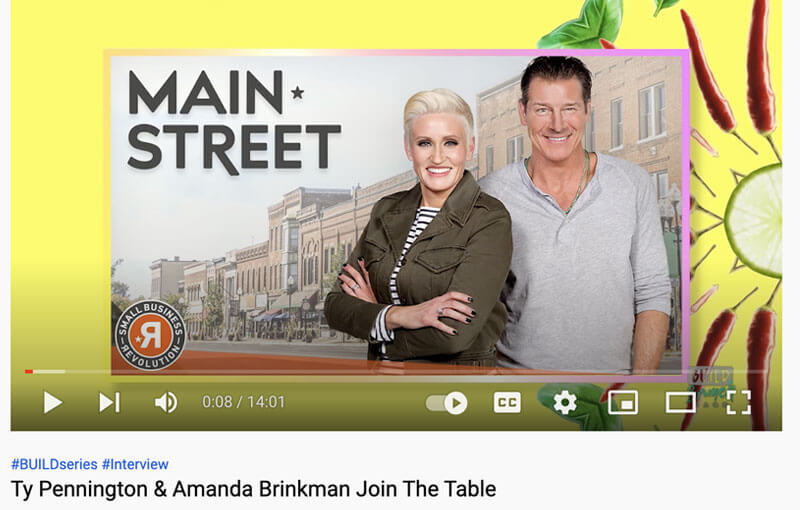 Ty Pennington & Amanda Brinkman joined the BUILD Brunch table to discuss "Small Business Revolution."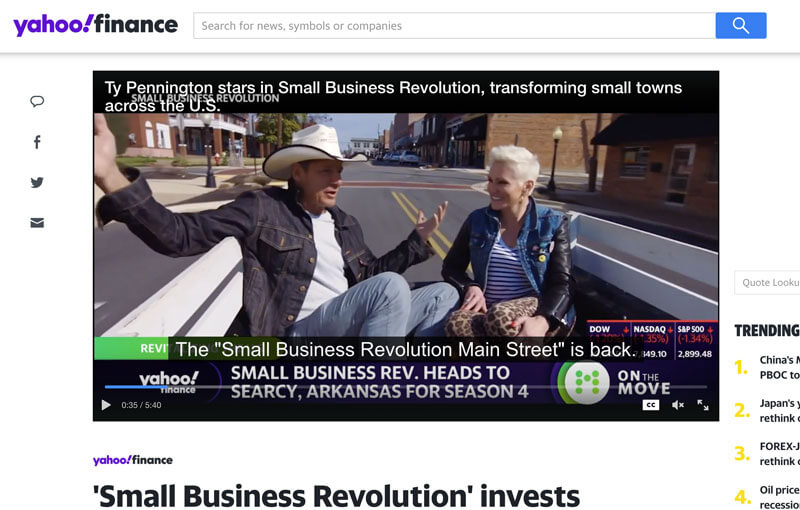 Baron Davis & Amanda Brinkman On Season 6 Of "Small Business Revolution," Future Plans & More. The award-winning, Emmy-nominated Small Business Revolution is back. In Season 6, the show helps apply lessons learned and acquired over the last 5 seasons to 6